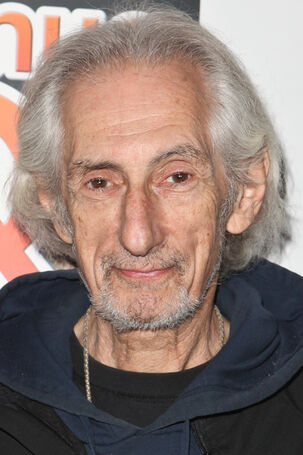 Larry Hankin
(born August 31, 1940) is an American actor, performer, director and producer.
Hankin studies acting at Syracurse University. He is known for his roles in TV shows Friends (as "Mr. Heckles") and Seinfeld; as well as for his major role in the movie Escape from Alcatraz with Clint Eastwood. Also, he played a significant role in the movie Billy Madison along with Adam Sandler. He had cameo appearances in three John Hughes films, Home Alone, Planes, Trains and Automobiles and She's Having A Baby, as well as minor roles in The Sure Thing and Running Scared. In 1980, he shared an Academy Award nomination for Best Short Film, Live action for Solly's Diner. Hankin also appeared in Married...with Children, as well as one of the Halloween specials of Home Improvement.
In Seinfeld, Hankin portrayed Tom Pepper, the actor cast as Kramer on the pilot within a TV show Jerry. In real life, he had actually auditioned for the role of Kramer when Seinfeld began production. Larry David initially felt that Hankin best matched his idea of what the character would be like in comparison to his real-life inspiration, Kenny Kramer, but Michael Richards ultimately landed the role.
He recently appeared in Season 3 of Breaking Bad as a junk yard owner.
Ad blocker interference detected!
Wikia is a free-to-use site that makes money from advertising. We have a modified experience for viewers using ad blockers

Wikia is not accessible if you've made further modifications. Remove the custom ad blocker rule(s) and the page will load as expected.